2016 Summer vacation to Phuket Thailand
Views:10 Author:Hdsuey Publish Time: 2016-08-30 Origin:Site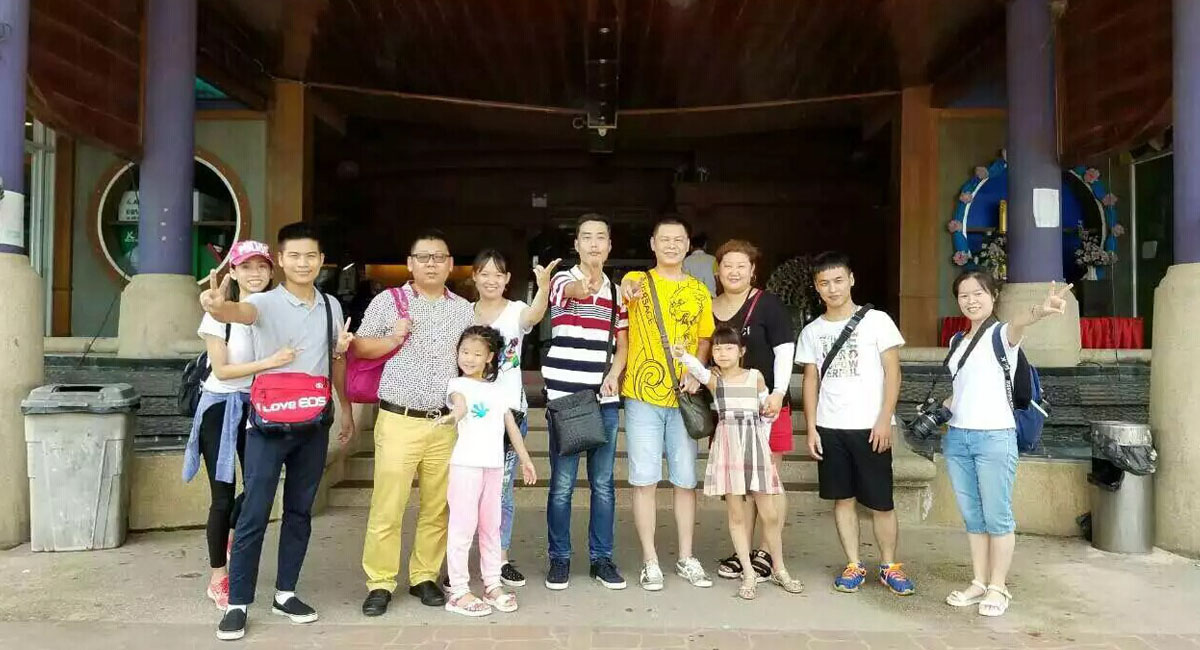 Phuket Island is one of the southern provinces of Thailand, it's approximately the size of Singapore, and it's the largest island and the most famous tourist destination. It lies off the west coast of Thailand in the Andaman Sea. The Island was on one of the major trading routes between India and China, and English traders. The region now derives much of its income from tourism.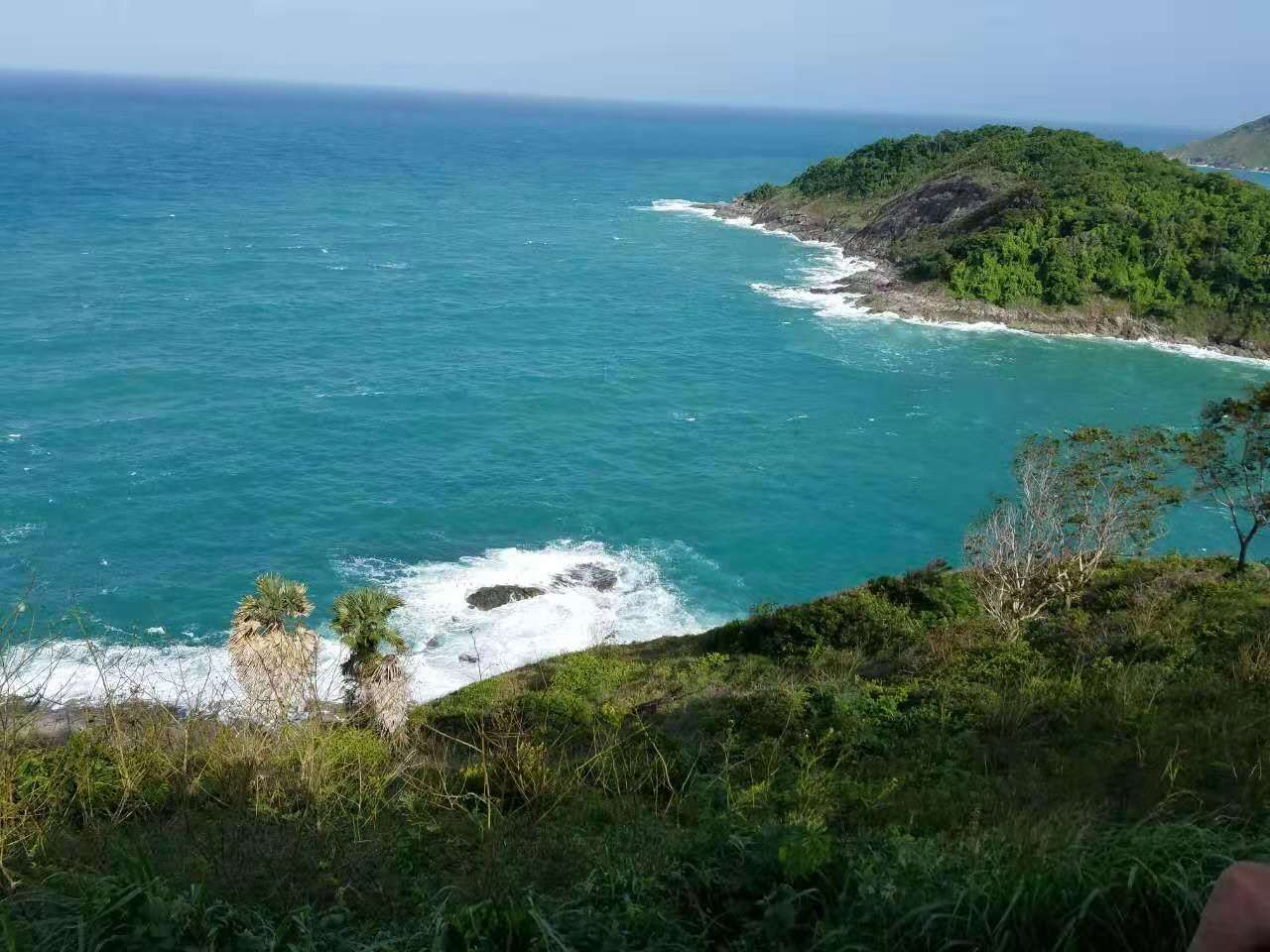 Our company HD Parts Co; Ltd organized staffs and our family members to travel to Phuket in Thailand in 2016. It's our first time to go abroad together. We booked one travel agency online in advance. It really a fantastic experience to go on a vacation with company. It was Thai Airlines, All the stewads are Thais. When I get onto the plane, I get one newspaper randomly, one of the stewards just looked at me surprised, and asked me "can you read it?", I said no,then she laughed. I was sort of awkward because of the Thai newspapers which I can't read it at all.It was fun.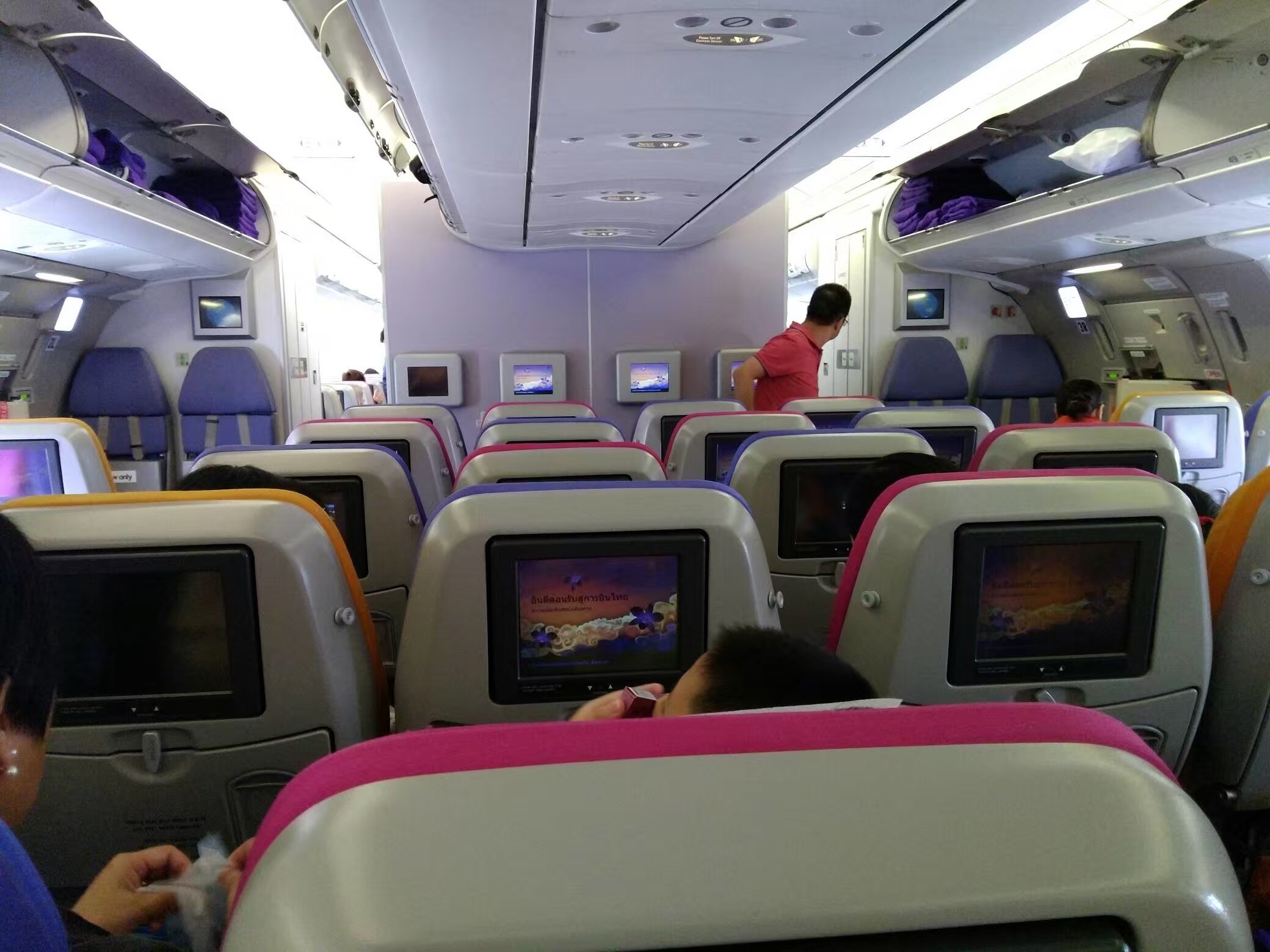 When get off from the plane, The guide take us to one place which can watch the Ladyboy show. The show was fabulous which we can not see it in domestic, we were all attracted by the ladyboy because this is our first time to see the real ladyboy in person. They are tall and beautiful with sexy figure.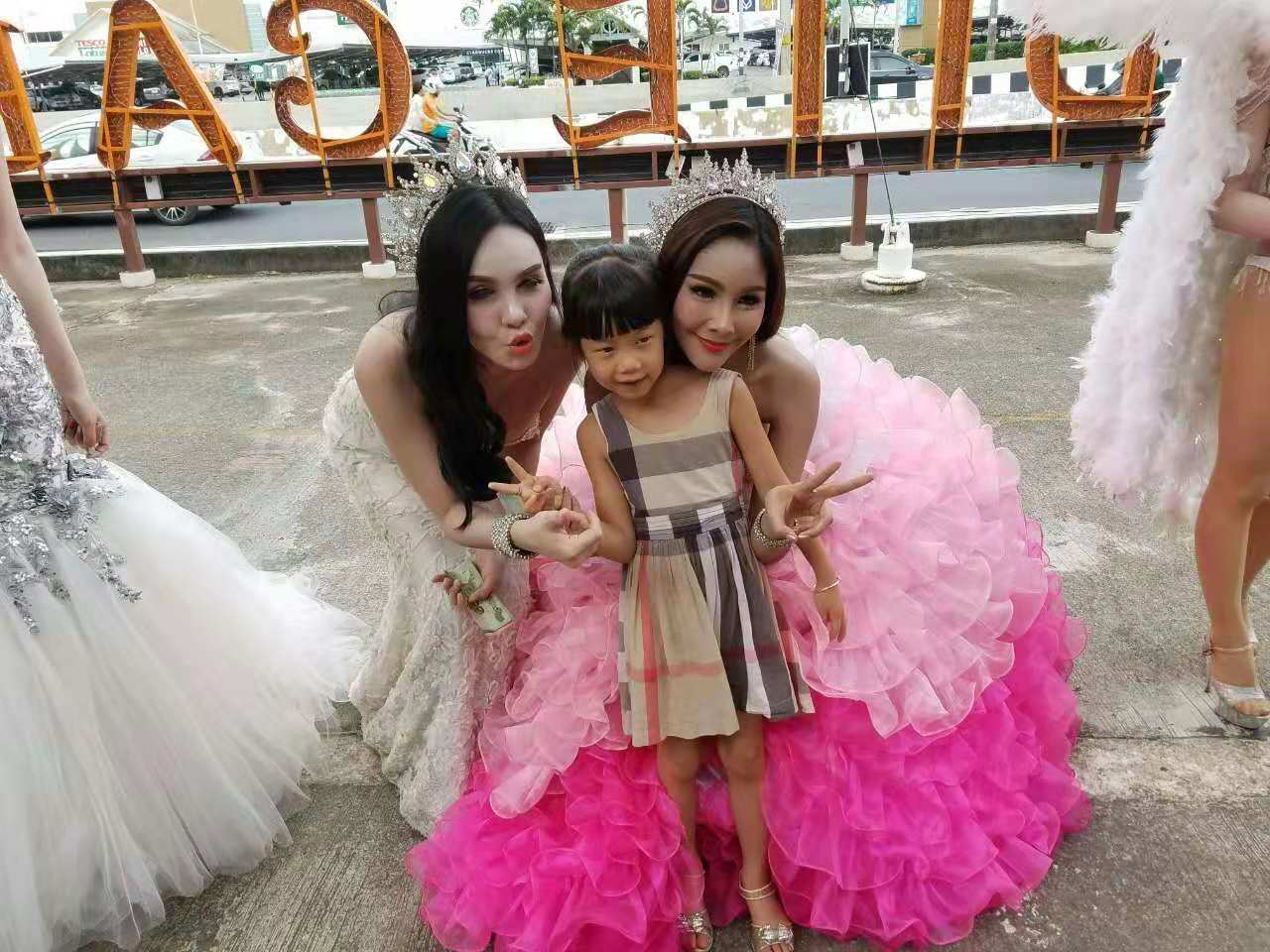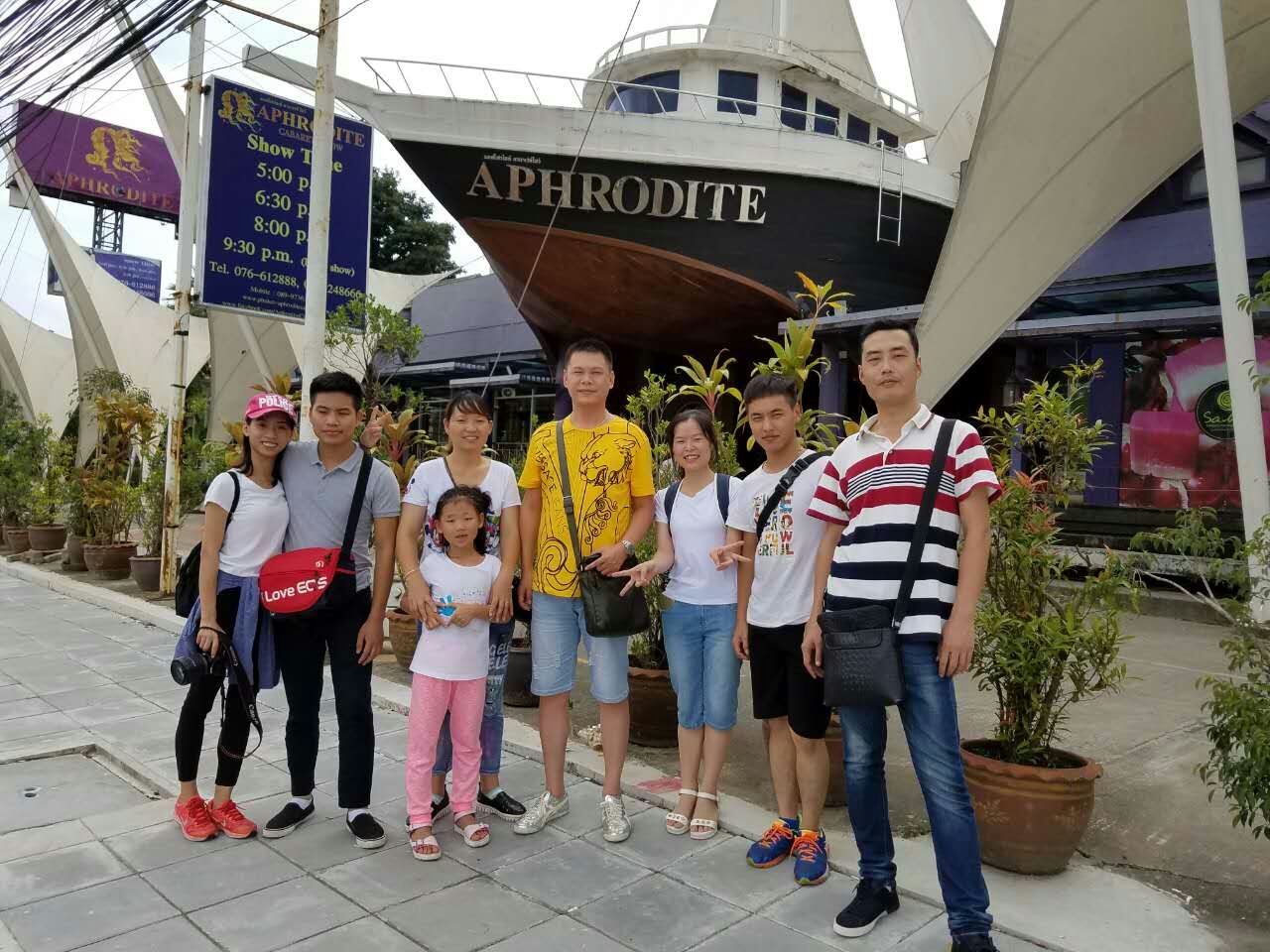 After the Ladyboy show, we got picked up by the speedboat to head to our hotel which located in the Island named "Blue Dream Island", I just like that name, it's a fair Island. The beach house is pretty nice. After dinner, We walked along the beach and caught crabs, enjoyed the time in yacht, viewed charming and spectacular scenery of Indian Ocean. Everyone's happy.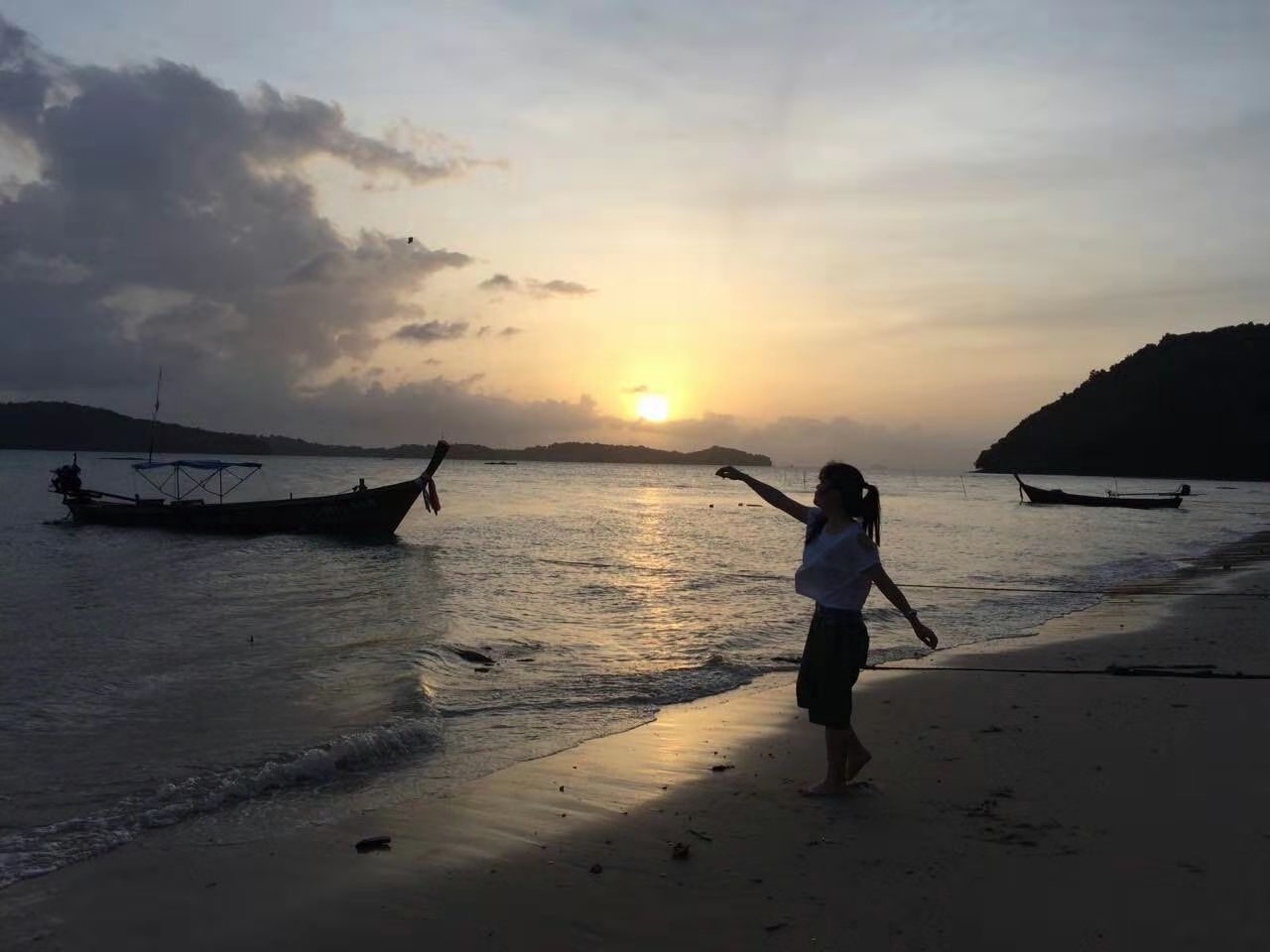 Early in the morning, we get up early to watch a sunrise which is so peaceful when you see the sunrise. After that we were about going to swim in the sea, this is the most attractive activity for me. I couldn't wait to run to the beach, Some people were digging, some took nice pictures, others are playing in the sea. And I just jump into the sea from the boat. When the water beyond my waist, I played and played, I was unmindful and was washed into the water by a wave. I ran to the shallow water, at this time, a wave came, I could not stand up, and was washed out, also choked. So much fun with water. Memorable!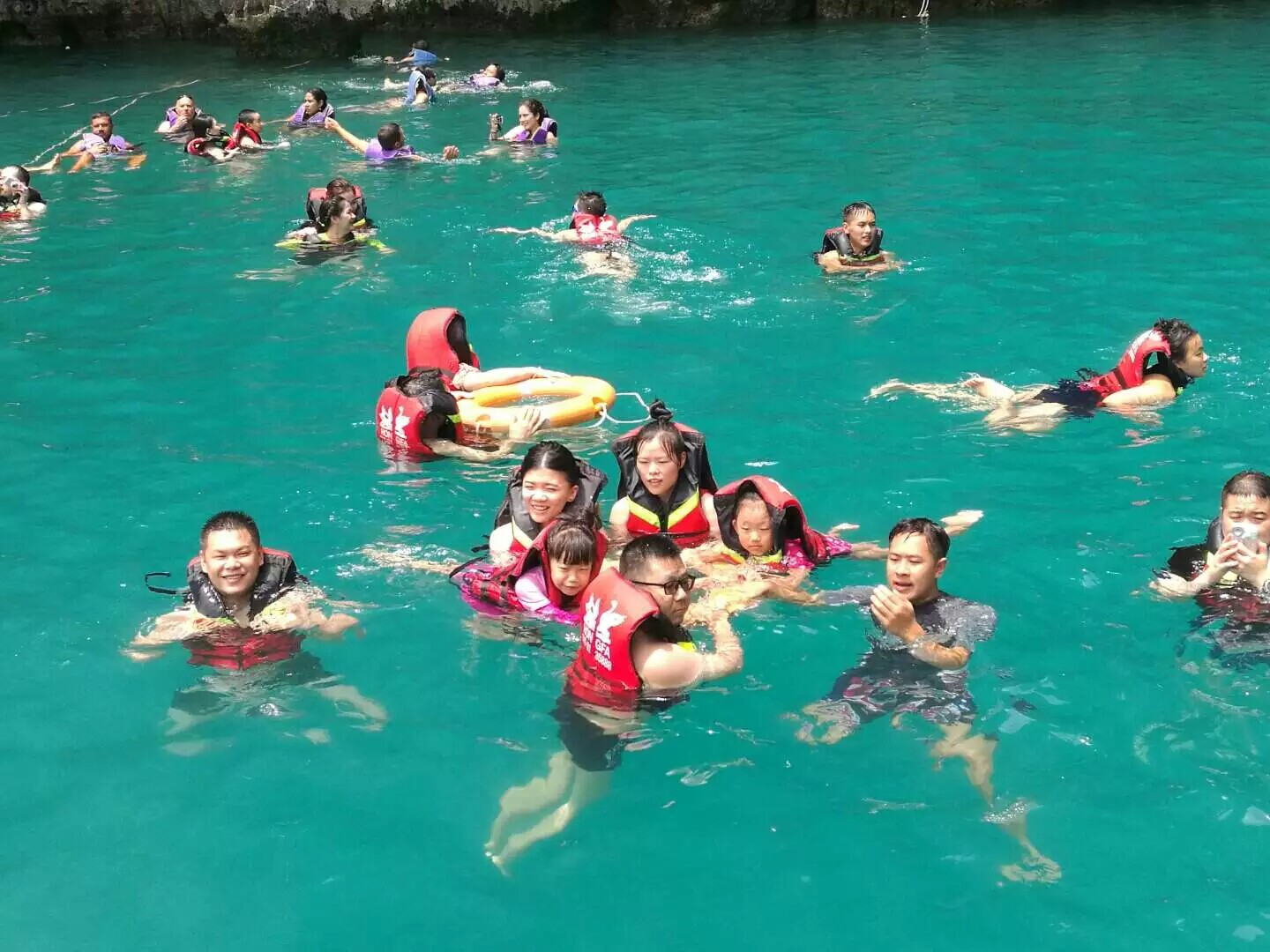 The local food is yummy, durian is my favorite fruit, but we can not eat in hotel or tour bus because of it's weird smell.
Thai people like eating spicy, fresh things, they love to join the dishes are not hot pepper, fish sauce. The Thai food, have among their ethnic characteristics, "curry rice". Every time we eat in Thai restaurant, we could eat those kind of Thai food which is not really my appetite. Haha, but it's ok, I am not too choosy.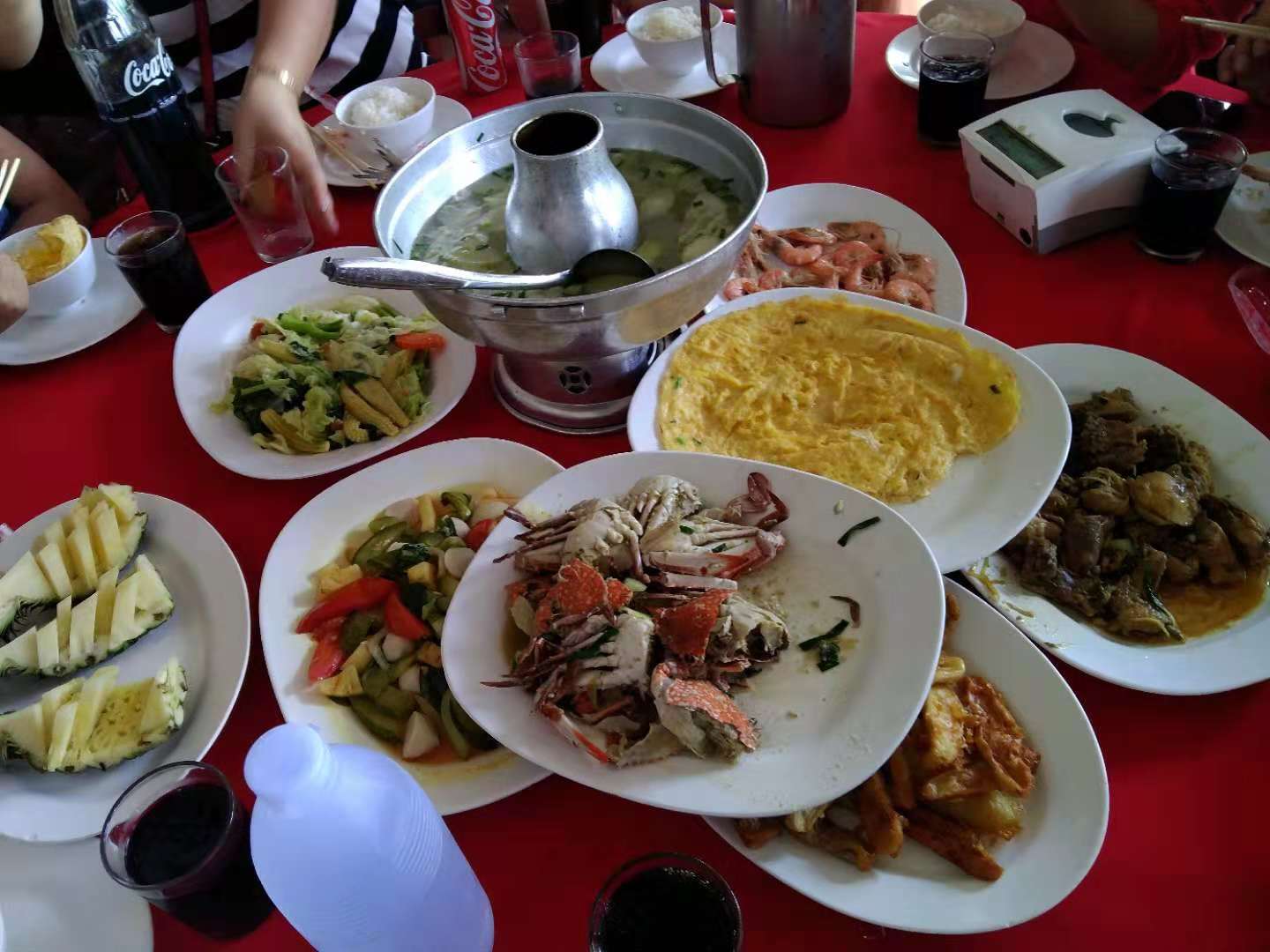 The guide took us to another small island which looks like Maldives, we share the tropical fruits, such as small pineapple, coconut, mango, litchi and etc. And later on we took the yacht back to the beach house.
Time flies so fast, we stayed in Phuket for 5days, it's time for leaving, We spent a meaningful and happy time in Phuket Island and I wish I could be there for the second time. This journey not only makes us gain lots of knowledge, but also broaden our horizon.